Hybrid SharePoint Farm with Microsoft 365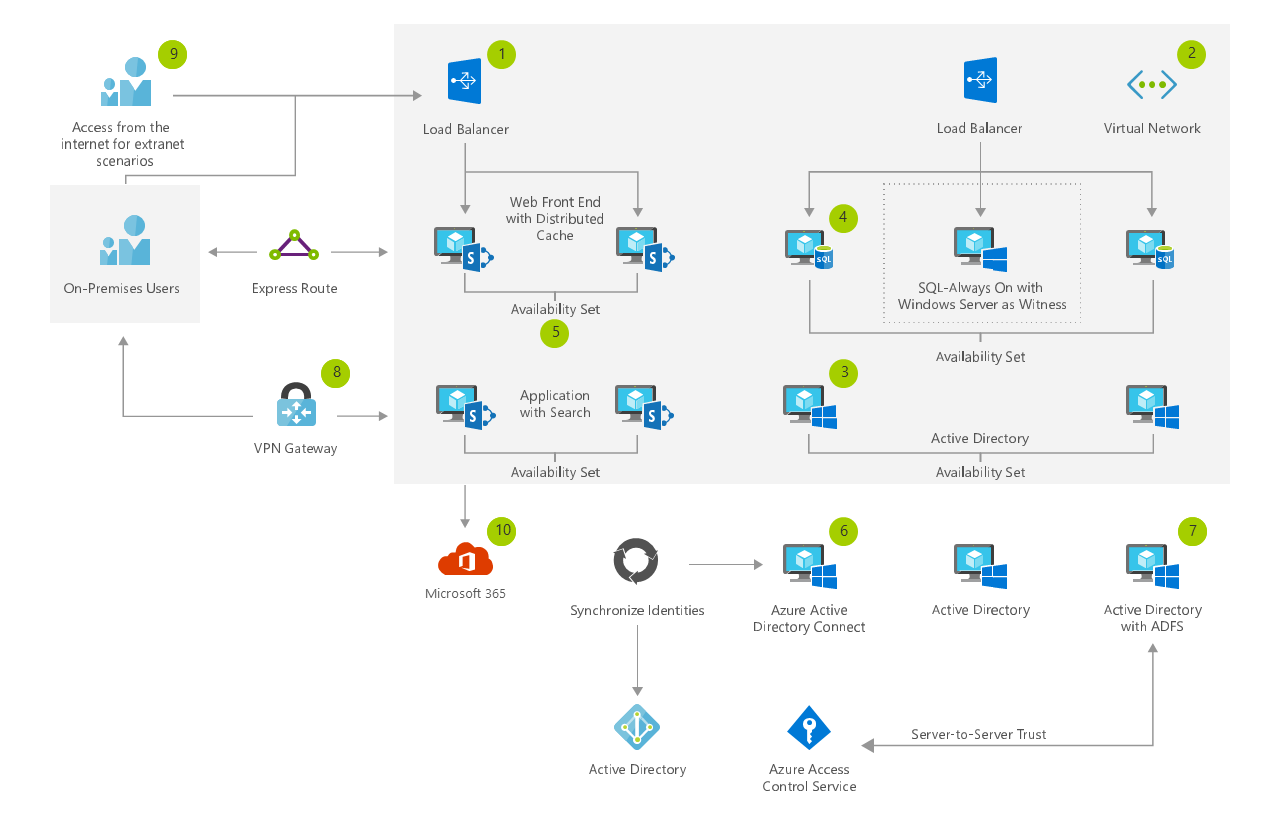 Examples of Using SharePoint for Content Management
Use of document templates.
Creation of multistep and non-linear workflows for document approval and signature collection.
Real-time collaboration on documents.
Document search by titles, metadata, and full text.
Enterprise search and filtering for documents.
Permission-based access control for documents.
Document versioning and audit trail.
Management of company and industry news and announcements.
Management of documents.
Organization chart and employee profiles.
Management of policies.
Management of knowledge.
Formal communication and collaboration among employees.
Management of compliance.
Informal employee communication channels such as blogs, forums, and discussion boards.
Use of gamification to encourage participation and engagement.
Communities for employees to connect and collaborate.
Integration with social media platforms.
Use of feedback and surveys for gathering employee opinions and ideas.
Media galleries for sharing images and videos.
HR document management.
Employee information management.
Employee skill and competency management.
Employee benefits administration.
Employee request management.
Employee learning and development management.
Support for a variety of learning content types, formats, and languages.
Learning content creation and management.
eLearning collaboration, such as group tasks.
Quizzes and tests are used to assess learning.
Obtaining feedback from students on the content.
Articles, guides, and FAQs are examples of knowledge assets that can be created and managed.
Collaboration on intellectual property.
Knowledge storage that is structured.
Knowledge transmission.
Advanced knowledge asset search.
User activity, number of articles created, and views are examples of analytics and reporting.
Vendor evaluation and onboarding.
Product catalog administration.
Purchase order management.
Invoice management.
Vendor evaluation and integration.
Product catalog management.
Order management.
Billing management.
Managing membership in a community.
Gamification and social features.
Knowledge exchange.
Event administration (e.g., lectures, podcasts).
Ad administration (templates, scheduled publishing, etc.).