.NET Core is a multi-platform framework that may be used to create software for Windows, Linux, and Macintosh. Unlike other software frameworks,.NET Core is the most adaptable and can be used to create a wide range of software such as Web applications, Mobile apps, Desktop applications, Cloud services, Microservices, APIs, Gaming, and IoT applications.
.NET Core supports many programming languages, including C#, VB.NET, F#, XAML, and TypeScript. These programming languages are free and open source, with separate communities in charge of them.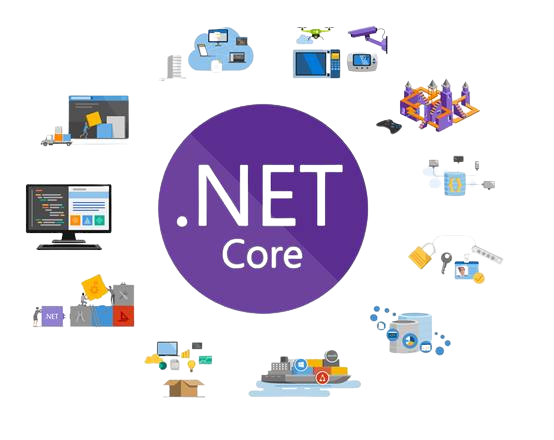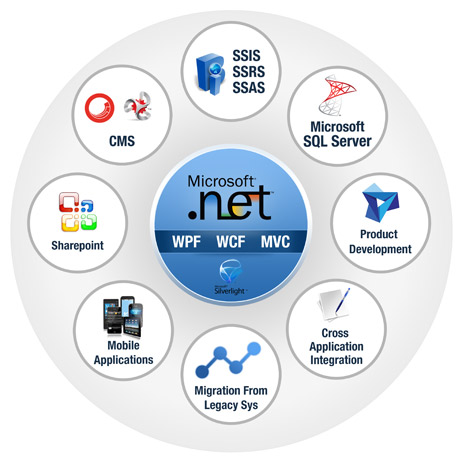 What types of apps can we build using .NET Core?
ASP.NET Core is an essential component of the .NET Core ecosystem, which serves as a framework for constructing web pages. The foundation of ASP.NET Core is built on the Model-View-Controller (MVC) architecture, which offers a collection of shared libraries to create web applications.
With the introduction of Razor, developers can now create dynamic web pages using C# and TypeScript. This groundbreaking technology enables C# developers to construct web applications entirely in C#.
.NET Core has a significant focus on mobile development. Xamarin is a comprehensive collection of libraries and tools designed for developing cross-platform mobile applications using C#. With Xamarin, developers can build native apps for iOS, Android, Windows, and macOS all within a shared .NET codebase.
.NET Core offers a wide range of frameworks and tools for developing desktop applications. The four major frameworks for desktop application development include Windows Forms, WPF, UWP, and Xamarin. These frameworks are also interoperable with one another, enabling developers to build cross-platform desktop applications with ease.
Windows Forms is a technology designed specifically for building Windows desktop applications and was one of the first components of .NET Framework. WPF (Windows Presentation Foundation), on the other hand, is a newer technology for building Windows desktop applications that was introduced with the .NET Framework version.
UWP technology was launched after the release of Windows 8 and has since matured. UWP utilizes XAML for the presentation layer (UI) and C# for the backend programming.
Microservices are a software design pattern that enables developers to build small, independent modules of software services that communicate with each other using well-defined contracts. This approach makes it easier to develop, test, and deploy isolated parts of an application, and each microservice can be scaled independently. The microservices architecture is fully supported in .NET Core, enabling cross-platform services to work seamlessly with .NET Core, .NET Framework, Java, Ruby, and other languages.
Containers are the virtual machines of today, and .NET Core's modularity, lightweight design, and flexibility make it easy to deploy .NET Core apps into containers. Containers package all the app files, configuration files, and dependencies into a single, small, and independently deployable unit of software. Containers can be deployed on any platform, cloud, Linux, or Windows. .NET Core works well with both Docker and Azure Kubernetes Service.
Cloud applications are becoming increasingly popular today, and Azure supports a wide variety of them. Visual Studio 2019 makes it easy to deploy .NET Core and C# applications to Azure.
The popularity of IoT apps is on the rise, and .NET Core offers support for IoT development through the UWP framework. This framework is designed for IoT devices running Windows 10 IoT Core and can be used to build apps for devices such as Raspberry Pi, MinnowBoard MAX, DragonBoard 410c, and others.
Software developers are increasingly exploring the field of Machine Learning.
C# and UWP are commonly used with Unity, a widely-used game development framework for creating games across various platforms, including mobile, desktop, console, TV, VR, AR, and the Web.