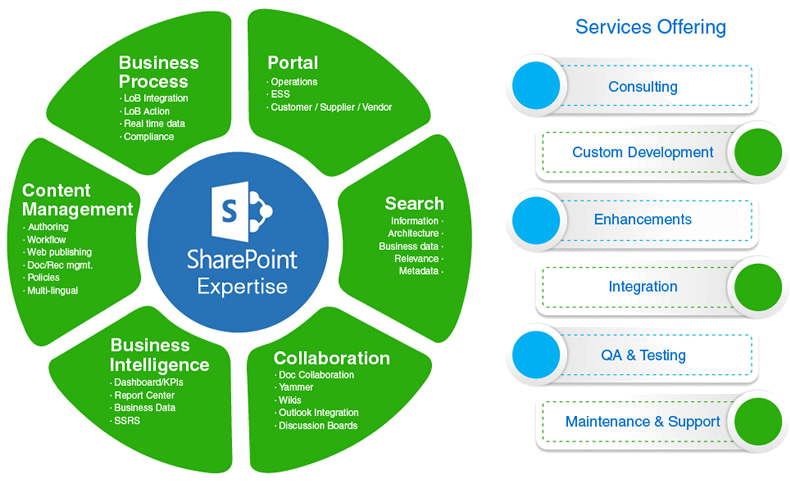 Design and customization of user interfaces.
Navigation is intuitive.
Information architecture that addresses user requirements.
A modern and appealing user interface design.
Plan for migration.
Migration of customizations.
Data transfer that is secure.
Integration of ERP systems.
CRM connectivity is a must.
Integration of project management.
Integration of BI, for example.
Evaluation of the user experience.
SharePoint farm evaluation.
Bespoke application evaluation and code review.
Audit of security.
Recommendations for improvement.