Microsoft Azure – the Cloud for modern business
TECI provides Microsoft Azure consulting services to assist businesses in effectively adopting and utilizing Azure cloud services. Its services include Azure migration, Azure-based development, and Azure environment optimization services.
What services does Microsoft Azure offer?
Microsoft Azure offers a wide range of solutions and products that can benefit organizations, but some of the most advantageous services for almost every company include:
Azure Backup is one of the most basic services provided by Azure and is a great way for organizations to get started with cloud technology. It is used primarily for backing up files and data, ensuring that your data and applications are protected no matter where they are stored. With Azure Backup, individual files and folders can be quickly and easily restored with just a few clicks.
Azure Site Recovery is a cost-effective solution that enables in-house servers to instantly "fail-over" to the Azure Cloud service in a disaster recovery situation if the local server is impacted. This service can be used for hours, days, weeks, months, or even permanently. Azure Site Recovery requires a small monthly fee to run in the background, and the cost only increases if you need to use the data in a disaster recovery situation. This service can be a cost-effective way for organizations to ensure business continuity in case of a disaster.
Azure Hybrid Cloud is a solution that allows organizations to consolidate servers by retaining some services in-house on a small physical server that provides important local functions such as domain authentication, networking, and print services. The remaining functions and data can be retained in Azure, providing greater accessibility and disaster recovery capabilities while minimizing both capital expenditure and maintenance in-house. This solution allows organizations to take advantage of the benefits of cloud computing while retaining some control over their on-premises infrastructure.
This is a reference to Azure App Service, a fully managed platform that allows organizations to rapidly design, deploy, and scale web, mobile, and API apps on any platform. The service handles infrastructure upkeep, allowing developers to focus on their apps rather than maintaining servers or infrastructure.
That's correct! Microsoft Azure is a cloud computing platform that offers a wide range of cloud services to help organizations meet their business challenges. It provides hosted and managed versions of Microsoft's proprietary technologies and open technologies, allowing users to build, manage, and use applications on Microsoft's global network using industry-standard tools and frameworks. Azure also provides a scalable infrastructure that allows organizations to quickly and easily deploy applications and services on demand without having to invest in expensive hardware and infrastructure.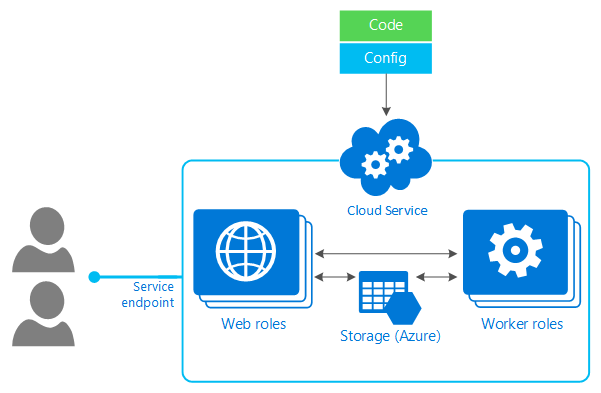 What Azure Consulting Provides
Evaluation of your Azure initiative's feasibility based on estimated TCO (Total Cost of Ownership), ROI (Return on Investment), development time, and expenses.
Consultations with the executive team via Q&A sessions, emails, and so on.
Yes, Microsoft Azure consulting services can include design of cloud architectures for Azure-based applications and data warehouses, as well as designing Azure and Azure-based hybrid infrastructure. This also includes designing Continuous Integration and Continuous Delivery (CI/CD) pipelines for your applications, which can help to automate the deployment process and improve efficiency. The consulting team can work with your organization to identify the most suitable architectures and tools for your specific business needs and goals.
Azure migration strategy tailored to your company's objectives, timelines, and development skills; risk management plan.
After Azure migration, process descriptions and policies for IT service provisioning are required.
Code reviews and infrastructure configuration.