SharePoint Development Benefits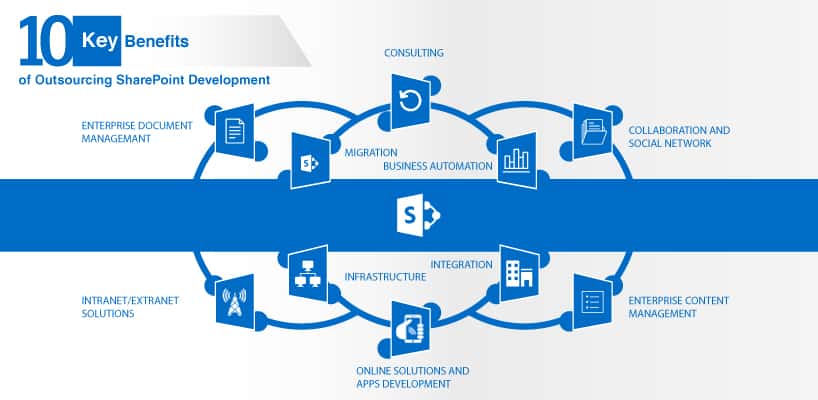 At every stage of SharePoint development, we prioritize a user-centric approach, ensuring that each feature added improves the working process. As SharePoint specialists, we consistently put user experience and adoption first. Beautiful SharePoint user interfaces, rapid response times, helpful SharePoint add-ins, interesting sites, and user-friendly mobile versions are not simply concepts to us; they are critical components of each successful SharePoint project.
We recognize the importance of SharePoint performance in driving user productivity and engagement. As a consequence, we thoroughly test our solutions prior to their official release to assure seamless and error-free functioning. To avoid problems, we assess the architecture, data structure, and adherence to Microsoft guidelines of your solution, as well as analyze custom code and web sections for flaws.
In our practice, we use our exclusive SharePoint Health Check technique to acquire a thorough understanding of the solution's capabilities and detect any concerns.
Using Microsoft's best practices and our unique technologies, we prioritize data safety and defend your SharePoint solution from internal and external threats. This includes the following:
Matching user permissions and access privileges with the security policies of your firm.
Assuring that bespoke web elements and apps do not include faults that might compromise the system.
Developing bespoke security token services to provide non-standard security features such as two-factor authentication.